Freight Shipping Near You
Pairing You With Affordable Freight Shipping Solutions
Proprietary Logistics Technologies
When you're shipping your goods all over the country, it can become a stressful task. Checking rates, company reviews, and service options are time-consuming and confusing.
Our carriers transport everything from household furniture to sensitive medical equipment. How can you safely transport your goods across the country? Freight Management, Inc. (FMI) pairs you with affordable freight shipping solutions based in Chicago, Illinois, to anywhere in the country.
We make freight shipping quick and easy by using our advanced freight technology and hiring only the best customer service team and quality carriers to get the job done right.
What is Intermodal Freight Shipping?
Multiple Modes of Shipping
Intermodal shipping is a service we offer to all our customers. It essentially means using multiple modes of shipping. Have you ever driven from LA to New York? Probably not, it's a long way, and the gas money would put a big dent in your bank account.
Cost-Effective
Transporting your goods by 'truck only' will cost you a lot of money. Intermodal freight shipping offers a more affordable way to transport your stuff.
Secure Network of Carriers
Intermodal freight shipping uses trucks, trains, and ships. The best option for intermodal freight shipping services for everyone is FMI. We work directly with every Class-1 railroad in North America paired with a secure network of carriers who can safely move your cargo from ocean port or rail ramp to anywhere in the US at an affordable price.
Why Use Intermodal Freight Shipping?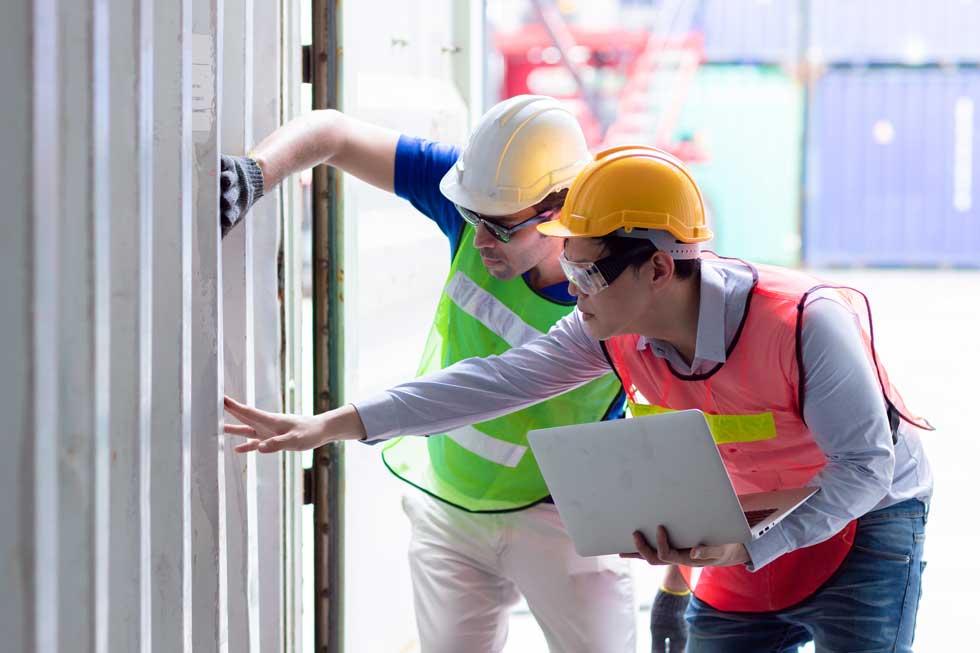 Intermodal shipping presents many advantages for shipping all kinds of goods. The security of the containers used means whatever you are sending will remain safe and minimal chances of damage in-transit.
Intermodal freight shipping often results in faster shipments. Railroads can at times get your cargo to you faster than a truck on the highway. Railroads are usually more reliable as well. Traffic and car accidents won't slow down delivery. Trains run on fixed schedules, making it simple to track when your shipment will arrive and more likely that it will arrive at the specified time.
We may be based in Chicago, but we can help you move your supplies from anywhere in the country to their final destination. We specialize in helping you find the lowest cost and the best transit time with the least amount of stress.
FMI Freight Shipping with My Freight Manager®
Most Affordable Prices
Intermodal freight shipping from FMI based in Chicago makes us the top choice. We offer a directory of providers and the ability to find the most affordable prices without compromising on quality.
Monitor Your Shipments
Due to our proprietary shipping technology, you'll be able to find the most dependable intermodal freight shipping in the U.S.A. You'll get up-to-date data to monitor your shipments and ensure that deliveries arrive on time.
On-Time Deliveries
Transport efficiency is key to on-time deliveries, which is why it's our top priority. Our monitoring system helps track your cargo and its status, so you can get an accurate delivery date and see when any changes in the shipment have been made.
Ship Your Goods By Intermodal Freight in the U.S.A.
If these benefits sound like something that will take the stress out of your job, then you should reach out to Freight Management, Inc. today.