Our Freight Broker Services
The Best Rates with the Most Reliable Carriers
What Does A Freight Broker Do?
The first step is ordering tendering when you need freight broker services for your transportation needs. This means that the freight broker will collect all the relevant information about what needs to be shipped, including contact information and delivery addresses, freight weight, freight dimensions, freight type, and other vital details. After completing this step, they will call a freight company or 3PL provider to arrange the load and schedule pick-up. When this happens, providing the broker with all essential data is important. This includes mentioning handling conditions, commodity type, and other necessary info. Once these details are organized in order tendering, your freight shipment is one step closer to being shipped.
Freight brokers at FMI get freight on the move efficiently. While our services simplify the transport logistics process, freight brokers employ specialized transport management systems (TMS) to ensure efficient operations. This software finds only reliable and vetted carriers for your freight, giving you peace of mind concerning service quality. After tendering the load and confirming the booking, freight brokers ensure that pick-up and delivery timeframes are scheduled accordingly. This extra step sets freight broker services apart from other transportation methods.
Freight loading is a critical point in transportation, and freight brokers at FMI are invaluable in making it happen. We provide freight services that can make sure your freight is safely loaded and arrives at its destination on time. Our brokers will also ensure you have the most cost-effective way of delivering your cargo. Once everything is arranged, the carrier signs a bill of lading and becomes responsible for the freight, so you don't have to worry about it.
With FMI's proprietary TMS, My Freight Manager®, shippers can access real-time transparency and tracking through software. With this kind of visibility, you can keep tabs on freight while it's on the move, so you will always know how far along the goods are in the shipping process. Shippers will receive regular updates, so the freight brokers can quickly handle any unforeseen issues or delays at FMI before they impact delivery times. No one wants to wait for freight that's running late.
Our freight brokers coordinate with the shipper and carrier to ensure the successful delivery of goods. One critical step in freight shipment is when the consignee signs the bill of lading. Once this occurs, the freight broker reviews paperwork and invoices sent from the carrier and confirms the successful unloading of goods. The freight broker then compiles all necessary documents for a particular shipment and sends an invoice to the shipper, who completes payment. It's a complicated but often necessary process that ensures freight is correctly unloaded and goods are successfully delivered!
Once the freight shipping process is complete, FMI's freight broker issues an invoice to the shipper. After all the paperwork is completed and double-checked for accuracy, it's submitted to the shipper, thus concluding the process. The freight broker plays a crucial role in ensuring this stage goes smoothly – from calculating freight costs correctly to issuing invoices promptly.
Types of Freight Broker Services
Freight Consolidation
FMI understands how necessary freight consolidation is for the success of businesses across North America. By leveraging North America's most extensive freight consolidation services network, you can trust our team to efficiently improve your freight mix performance with less damage and fewer claims. On-time deliveries are essential to any hassle-free freight journey, and our scale of services should be utilized as an advantage when facing logistical challenges.
Cross-Border Freight
Freight going across the continent requires extensive knowledge of customs regulations, tariff laws, and traffic flows. To ensure successful shipments, our team will approach your load with the care and attention it deserves, optimizing declared values, minimizing costs, and reducing compliance risks without hassle! We take the stress out of international freight management so you can be sure your shipment will arrive exactly when it should.
Less than Truckload (LTL) Freight
A cost-effective way to move freight on smaller carriers nationwide. With LTL freight services, freight brokers help customers combine their small shipments with others to save money on freight fees and enable them to ship affordably between locations throughout the United States and Canada. Connect with one of the many experienced freight brokers at FMI and enjoy comfortable, convenient shipping at competitive rates.
Full Truckload (FTL) Freight
FMI has dedicated teams of experts who work diligently to provide the best service possible and ensure all freight is handled correctly. We completely manage the transport from point A to point B: shop around for the best deal while tracking multiple shipments and adjusting depending on delays, constraints, and special requirements. With our freight broker services, it's easier than ever to simplify shipping and ensure optimal performance, providing smooth delivery every time.
Expedited Freight Services
Need to get your freight shipped quickly and efficiently? By utilizing FMI's expedited freight services, businesses can guarantee that their freight will arrive on time, every time – whether it's a domestic or international shipment. We have decades of experience finding the best possible rates to ensure your load always moves securely and safely.
Dry Van Freight
These trailers are designed to keep goods safe from the elements during transport and come in various sizes. Shippers can rest assured that their cargo will remain safe and secure as it is delivered to its destination quickly.
Temp-Controlled Freight
Temp-controlled freight services involve shipments where temperature control becomes a critical factor. It requires carriers to ensure that freight is either kept at a specific temperature or is constantly refrigerated through transit to maintain product quality, safe handling, storage, and shelf life of freight. These freight services are employed by companies that ship perishable goods and items such as medical equipment and pharmaceuticals that require precise temperature maintenance.
Dedicated Capacity Freight
FMI offers dedicated trucks and trailers, providing guaranteed capacity and pricing for logistics needs. With our dedicated capacity freight services, you can be sure your freight will arrive on time and at the agreed-upon price, allowing for greater predictability. Dedicated capacity freight services offer a secure and reliable way to transport goods from one place to another.
Flatbed Freight
Flatbed freight services allow businesses to safely transport oversized or heavy freight items that don't fit on traditional trailers. These services are also excellent for items requiring extra protection during transportation.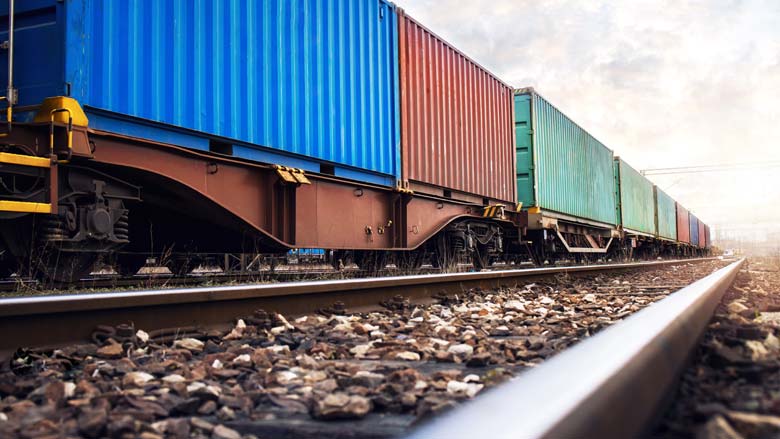 Intermodal Freight
Intermodal freight is transferred between different modes of transportation without reloading—for example, from rail to ocean vessels. This type of freight movement can save time, improve efficiency, and lower costs simply due to its efficiency.
Benefits Of Using FMI's Freight Broker Services
Are you seeking the best freight broker services at the lowest rate possible? With decades of experience, FMI has vast relationships with thousands of carriers across North America, allowing us to negotiate exclusive rates for you. No matter how large your freight needs are, our team will get you the most economical option with a professional and reliable freight carrier. Rest assured that when you choose FMI, you will always get the best rates!
FMI provides its clients with a dedicated account executive and professional team. Our dedicated support team is always available to handle all of your needs or an issue if one arises and acts as a single point of contact. Partnering with us will provide a smooth freight forwarding solution that meets and beats all your requirements.
Expert Logistical Analysis
FMI has experts specializing in logistical analysis, evaluating current business initiatives, and exploring ways to optimize your supply chain to save time and money. A logistics assessment reveals opportunities to optimize your supply chain and maximize efficiencies. You'll enjoy transparency within the process, frequent reporting, and consistent invoicing with every project.
FMI's proprietary software, My Freight Manager®, provides a high level of visibility and real-time tracking notifications to keep you up to date on every step of your transportation process and consolidated billing for easy management. On top of that, our system can analyze your data and help you find the optimal transportation options based on cost, speed, and efficiency.
Talk To A Freight Broker Agent
Let us handle all of your freight management and logistic needs.